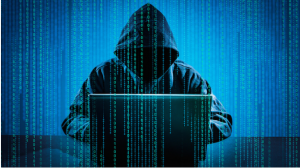 UTM, or Unified Threat Management is a type of network security solution and is considered as the number one gateway defense solution in an organization's network. UTM is basically the leveled-up version of the conventional firewall, in that, it has more extensive and better security solutions that operate different security functions like anti-virus scanning, intrusion prevention, bandwidth throttling, advanced threat protection, and load balancing.
In essence, a UTM unites all the various security functions in one, instead of devising them thru separate systems that independently performs from one another. There are certain levels of defense each organization requires. Therefore, the UTM solution you need may greatly depend on the level of security your organization needs. But how does a UTM help you?

Intrusion Prevention
This is the easiest to fathom in UTM security. This is simply a precautionary method to securing your network to identify potential threats, and from there, the solution can react to the problem promptly. The key function of the intrusion prevention systems includes identifying virulent activities before logging this critical data. Once identified, the system will then forestall the problem and then report it.
Think of intrusion prevention to be your organization's security guard positioned at your network's door. The guard identifies threatening entities, and therefore, keeps their access as it calls for backup. These unwelcomed intruders are then bounced away before they enter your network and cause possible damage.

Anti-virus Scanning
An antivirus software is designed to identify, impede, and reject malicious software. On the onset of the growing number of other types of malware, the antivirus software started to implement tight security from other network threats. Ransomware, browser hijackers, keyloggers, fraud tools, backdoors, worms, Trojan horses, spyware and adware, are just some of the computer threats that need religious anti-virus scanning.
Load Balancing
Load balancers are designed to improve the capacity and soundness of various network application. It is basically a mechanism that functions as the apportions and reverse proxy of network traffic coming from various servers. Likewise, load balancers are the devices that direct the traffic of your network. Its main purpose is to lessen network density to avoid network traffic jams. The balancer simply balances the traffic's efficiency.
Bandwidth Throttling
This is the willful lessening of an internet provided by internet service providers. This reactive amendment is used in controlling network traffic in communication networks while curtailing bandwidth traffic jams.

Data Loss Prevention
Also called data leak prevention, it typically prevents information loss or product extrusion to ensure that end users don't end up sending sensitive and critical data outside the corporation's network. Whether sending such critical data happened maliciously or accidentally, exposing vital information can put your organization at risk.

Reporting
It plays a big role in knowledge administration and revised business intelligence. Implementation entails the ETL protocol (extract, transform, load), using reporting tools and information storehouse. Most UTMS give out results where you can see how exactly your network is used. When you have real-time reporting within your network, you are able to see possible network risks and nip it off the bud even before it can cause potential damage to your whole system.

Email Filtering
It is the process where your emails are organized according to a particular criterion. Most mail filters organize incoming emails, spams, or computer viruses. This feature also allows you to scan outgoing emails to and is used by larger companies to ensure that their employees follow to applicable laws.

Copiers New York services as well as other copier and printing solutions need to have key security features to ensure the safety of the network. With a Unified Threat Management solution, you are guaranteed that your organization's network is free from possible online problems.